As part of the Unified Community Platform project, your wiki will be migrated to the new platform in the next few weeks. Read more here.
Statuette of the Warmaker
Statuette of the Warmaker
A statuette depicting the Warmaker
Type
BuildingItem
Health
1500
Max Stack
100
Weight
1.00
ID
80697
This statuette has grooves along the bottom edges, as if it has frequently scraped against metal holder.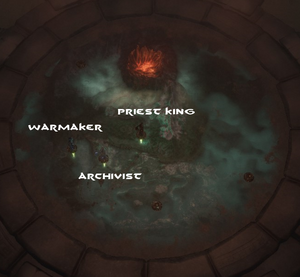 Place into the correct holder on the map in the Warmaker's Sanctuary to get a Key Fragment.
It can also be placed as a decoration.
Repairing Statuette of the Warmaker requires up to: